What is nCino?
nCino is the industry pioneer in online banking. Designed for financiers by bankers, all customer and employee interactions are streamlined by nCino within a singular cloud-based bank operating system, driving up efficiency, transparency, profitability, and compliance with regulations across all business lines.
How does Salesforce work with nCino?
nCino is a managed package that is built on top of Salesforce. nCino works directly with FSC to provide functions including retail customer account opening and lending.
If a customer is interested in applying for a personal loan, a banker can start the process directly within the Financial Services Cloud.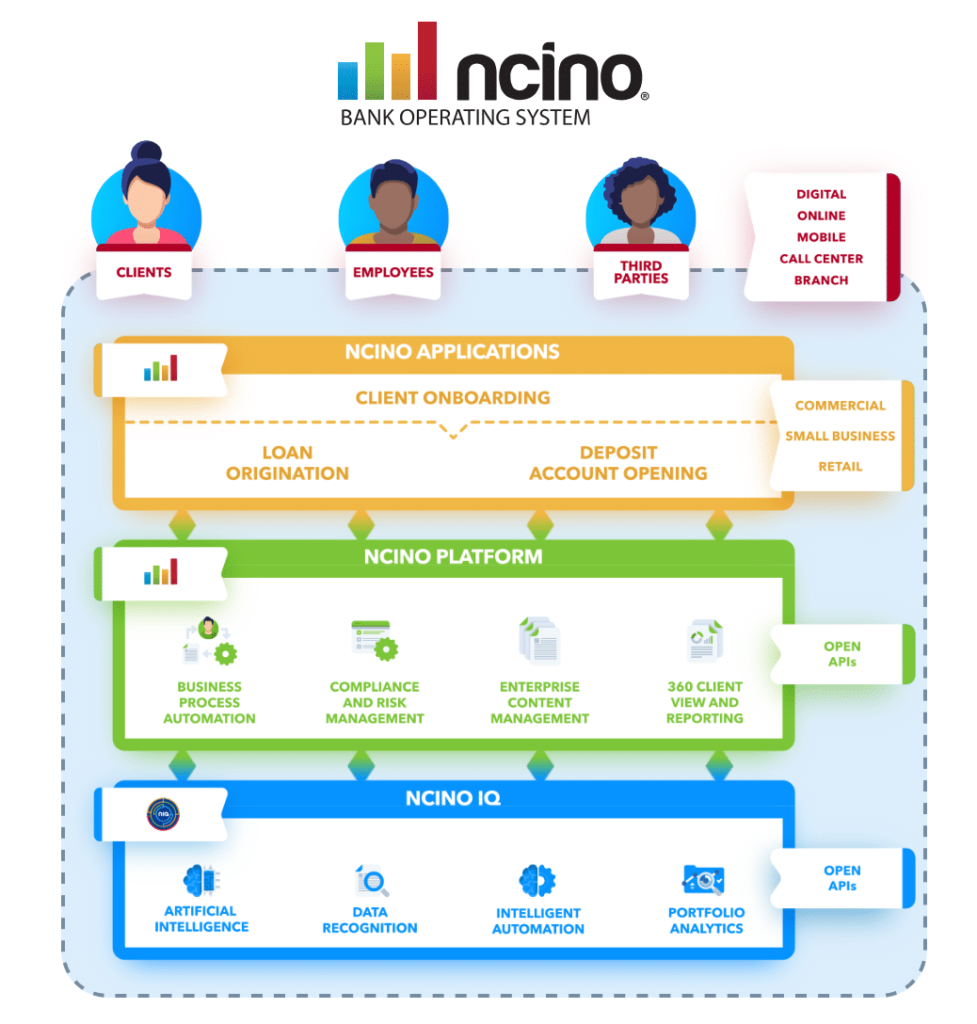 Salesforce nCino is a cloud-based banking platform that combines customer relationship management (CRM), loan origination, and banking operations management capabilities. It is built on the Salesforce platform, which means it integrates seamlessly with other Salesforce solutions such as Salesforce Sales Cloud, Service Cloud, and Marketing Cloud. The nCino platform is designed to streamline banking operations and provide a better experience for both customers and employees.
Here are some features of Salesforce nCino
1) Loan Origination: Loan Management is used by bankers to manage customer information and Loan records.Account in nCino is renamed as Relationship which is used to store the customer information. It has many loan stages to check the status of the loan .This feature is useful to the banker because he can keep track of what stage the loan process is in and take action accordingly.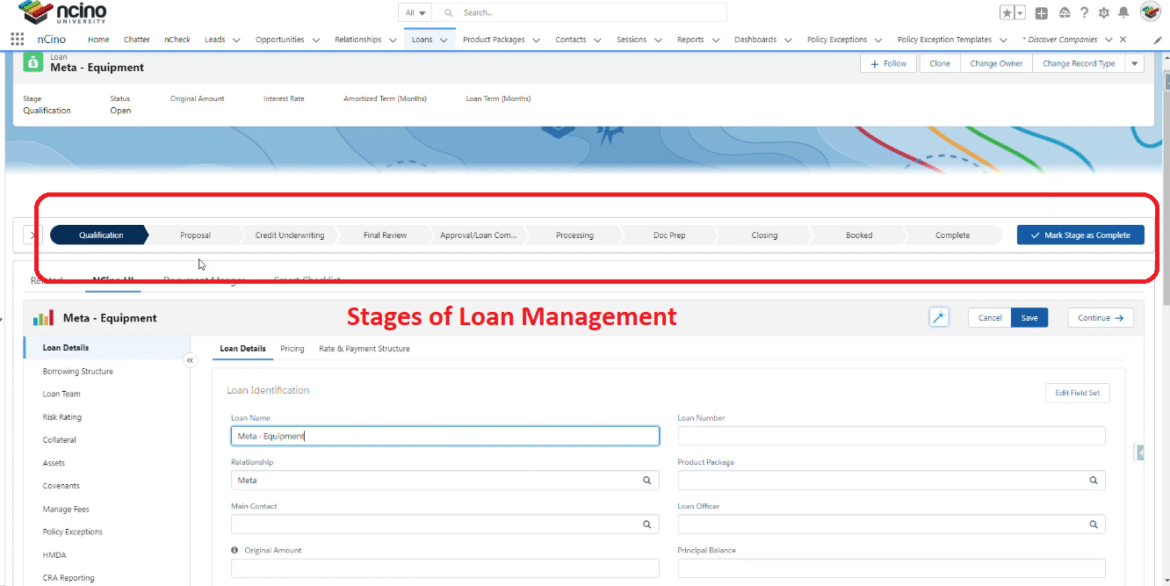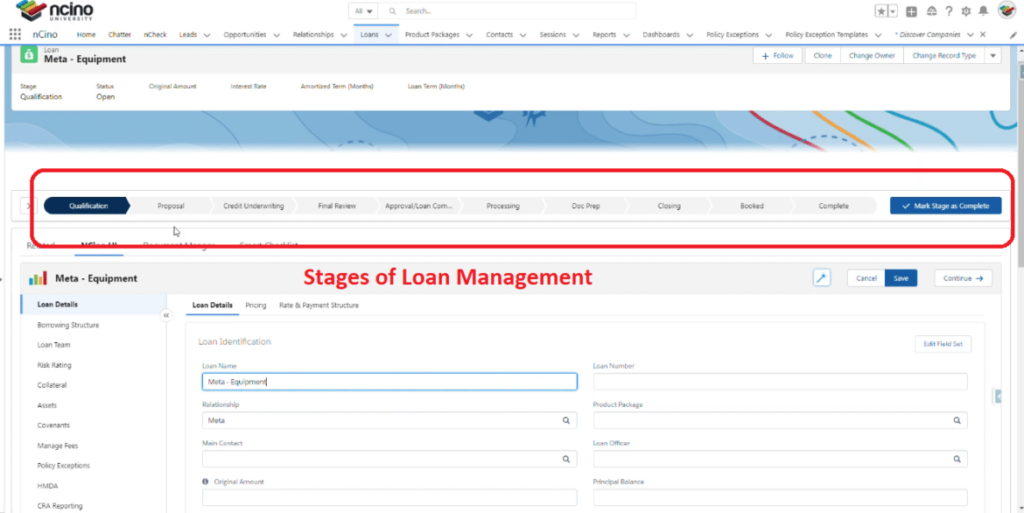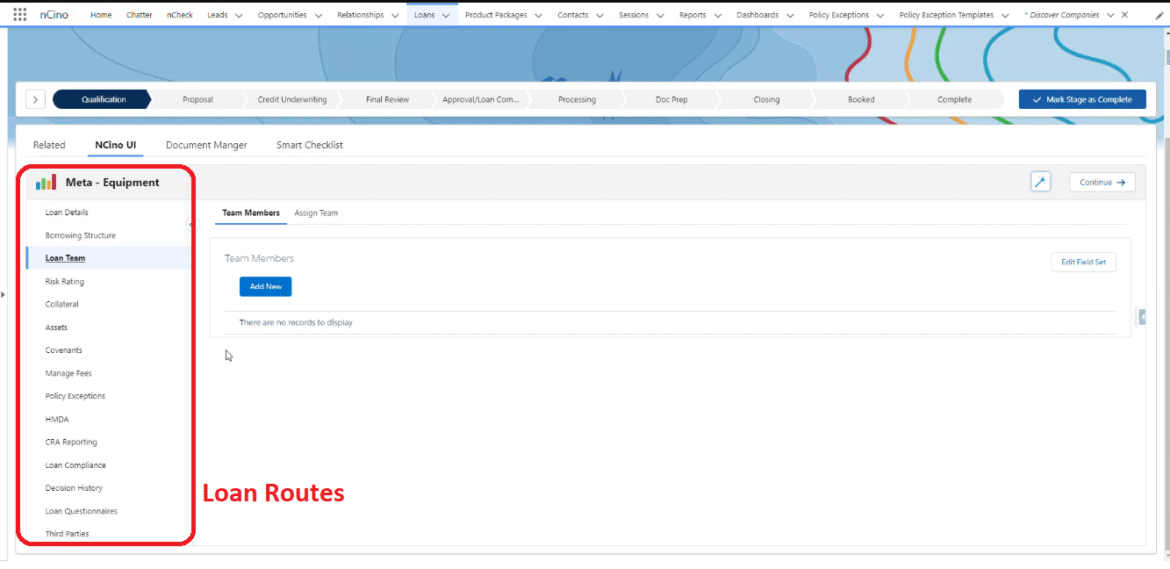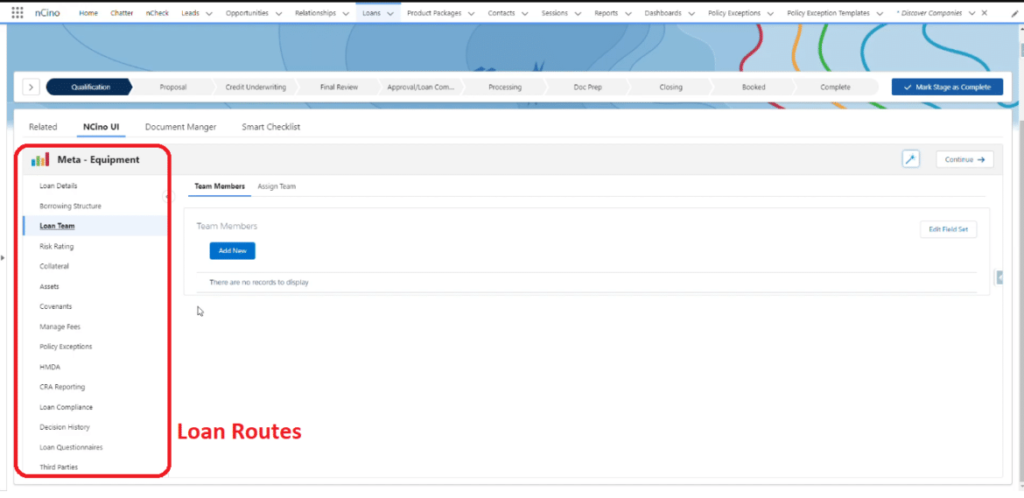 👉 Loan Details: Loan Details Route will capture all the details about the loan.
👉 Borrowing Structure: It is used to capture the entities that are involved in the loan, like the borrower and the guarantor. It adds relationships between borrowers and authorized signers to build out the borrowing structure of this loan.
👉 Loan Team: It is used to capture information about the members involved from the bank side.
👉 Collateral: It is used to manage the collateral that is placed for a loan that is provided by the customer.
👉 Covenants: It provides the means to add, delete, and manage loan covenants during the approval process and throughout the life of the loan.Manage fees:-It is used to capture charges such as loan processing fees and interest rates.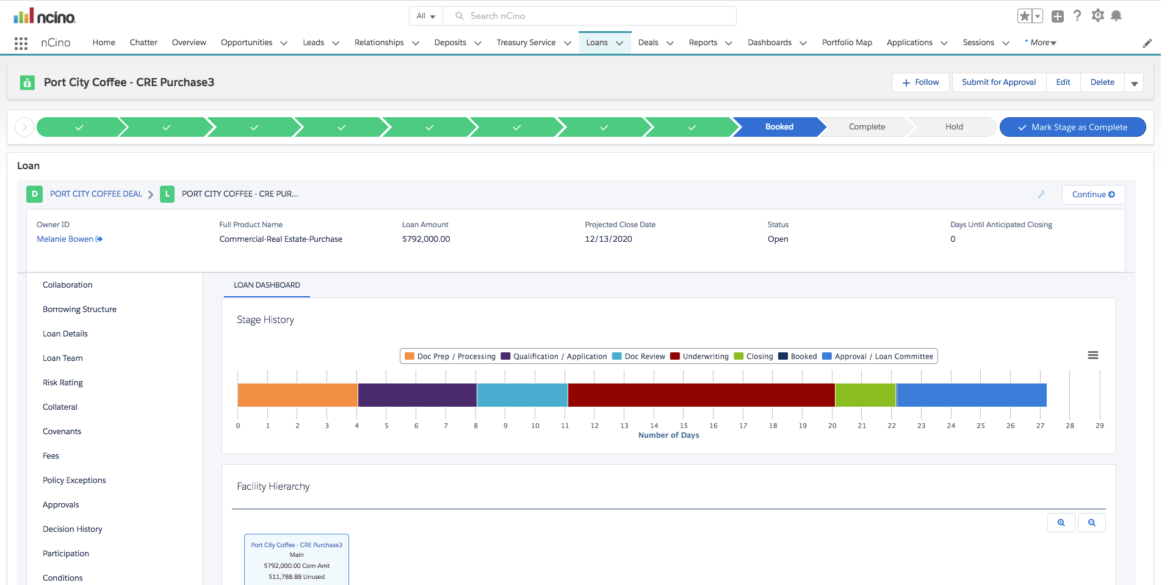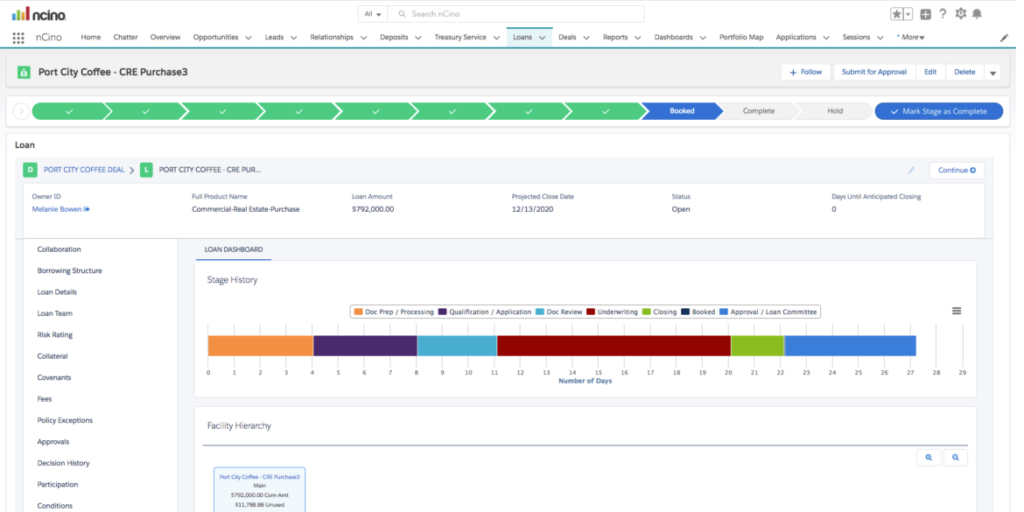 2) Customer Relationship Management (CRM): The platform provides a CRM system that allows financial institutions to manage their customer interactions, including contact information, account information, and transaction history.
3) Document Management: Document Manager is used to store all the necessary documents that are submitted for the loan process. Documents can be of any type, such as a tax return document, a bank statement, or any other kind of document.
👉 In Salesforce nCino there are different types of documents that are categorized as placeholders.

👉 This interface is very user friendly under every placeholder, documents can be uploaded easily using drag and drop.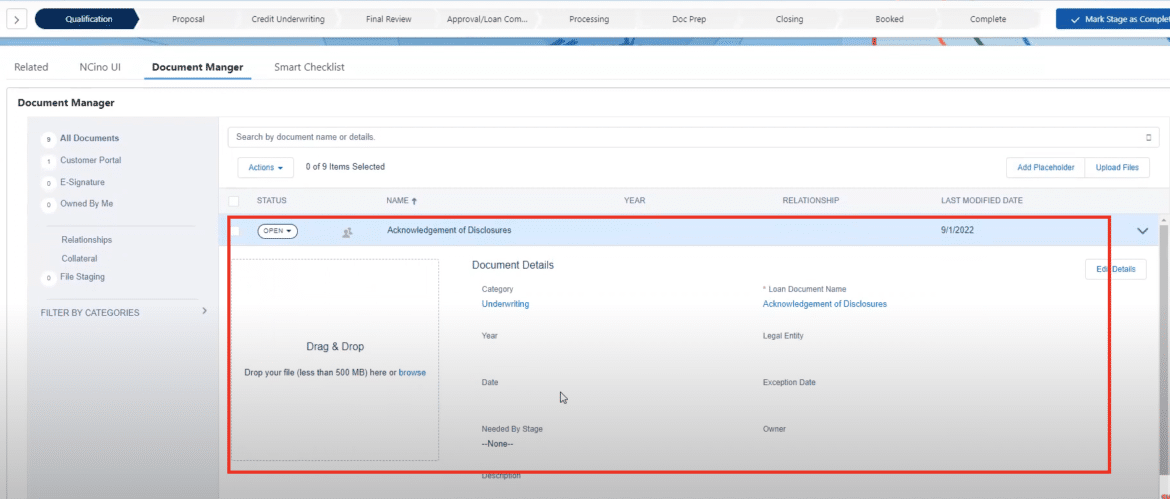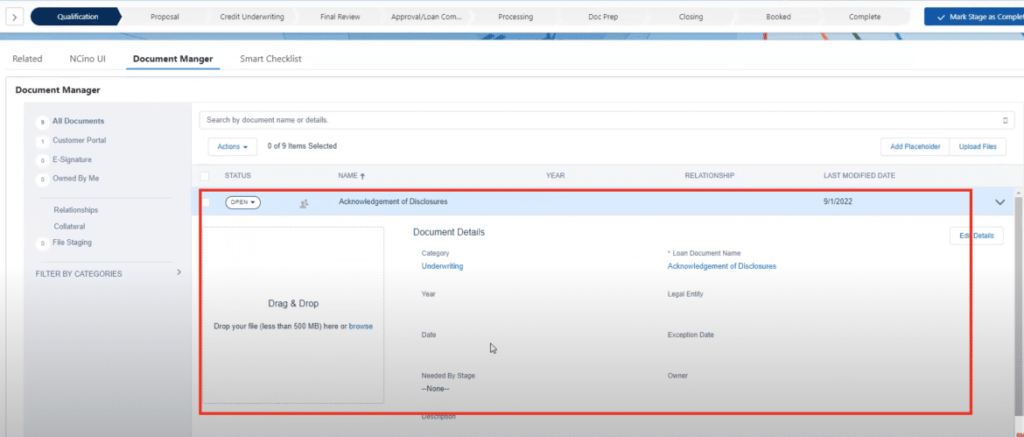 4) Credit Analysis: The platform offers credit analysis tools that allow financial institutions to evaluate a borrower's creditworthiness and risk profile.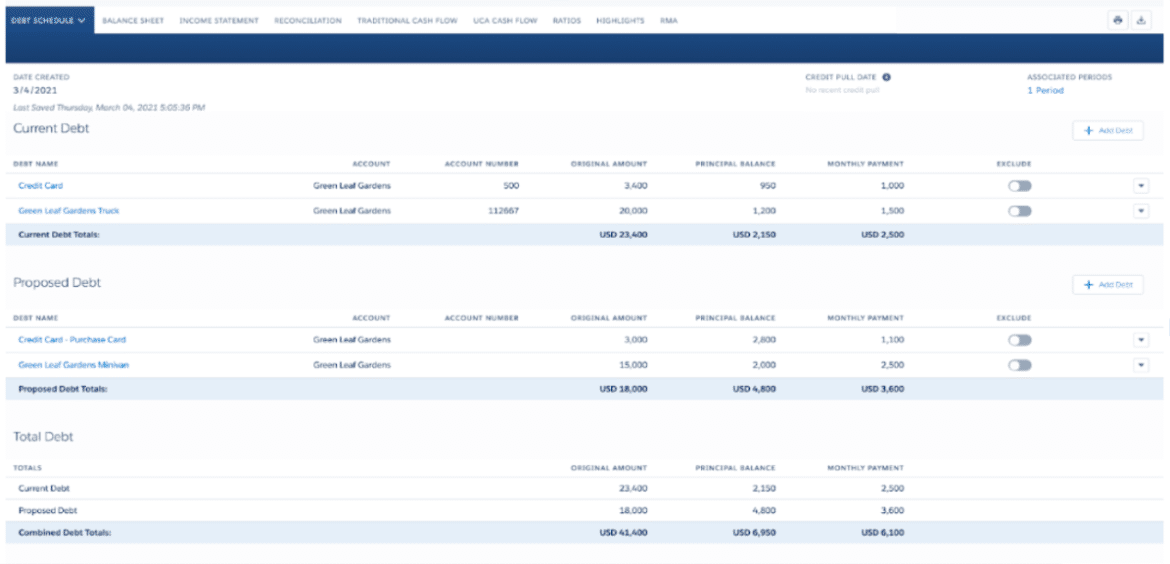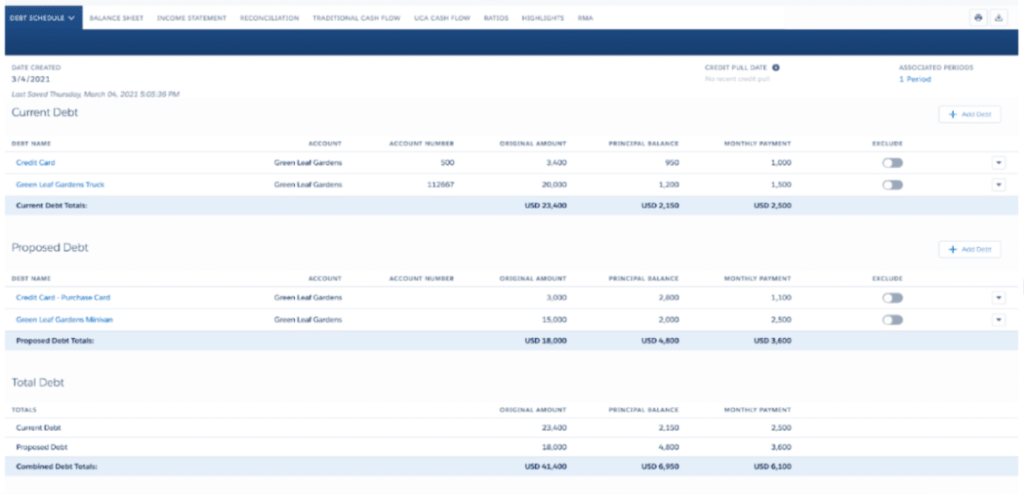 The benefits of Salesforce nCino
1) Improved Efficiency: With the nCino platform, manual procedures and multiple systems are no longer necessary for banking activities. Due to this, managing debts will be more effective and take less time and money.
2) Enhanced Customer Experience: The nCino platform helps financial institutions offer more personalized service and quicker loan processing periods, which improves the customer experience.
3) Better Compliance: Financial organizations can maintain regulatory compliance with the aid of compliance management tools provided by the nCino platform.
Conclusion:
To summarize, Salesforce nCino helps streamline banking processes and improves the customer and staff experience. In addition to enhancing compliance management, reporting, and analytics, it allows financial institutions to manage the entire loan lifecycle, from origination to funding and servicing. Financial institutions can increase productivity, enhance the client experience, and maintain competitiveness in today's fast-paced digital world with the help of Salesforce nCino.