In the world of customer relationship management, there is great importance of collecting feedback from customers. It helps an organization understand what affects customer satisfaction and experience. Moreover, it helps in taking continuous proactive measures for ensuring better quality of service.
Still, confused? Let me explain.
Salesforce survey enables you to create excellent surveys to gather feedback from your customers or internal users.
It is an intuitive, customizable, and natively built tool that provides different types of questions that help gather responses suiting an organization's KPIs needs. It is effortless to generate survey invitation links that can be shared with internal users and external users via mail. A website can host a survey where users can participate and submit their responses.
 Evolution of salesforce survey:
In August 2010, Survey Force was the first application that was made available on AppExchange. It was very basic and had only three types of questions that one could have used to create surveys and was an unmanaged app. Due to security issues, one could use it at his/her own risk.
Finally, In the Spring '18 release, Salesforce launched its own and native product called 'Salesforce Surveys.' Initially, it was a no-code solution with minimal design and questions available in a builder.
However, In the Summer '20 release, Salesforce Surveys were packaged into a new product called 'Salesforce Feedback Management', which brought multiple functionalities to enhance survey response field mapping, providing more context in survey emails and increased the type of questions.
Recently, In the summer '21 release, Salesforce added two more functionalities. A feature was, now a user can send survey invitations to many participants at a time to collect feedback. It helps with boosting response rates..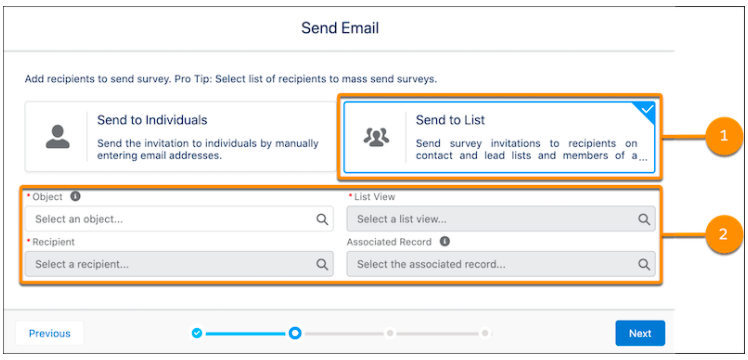 [pic credit : salesforce.com]
Another feature was, participants can upload required details as attachments which helps collecting information about profile updates, such as an address change, or allow customers to upload receipts, in support of warranty claims. File should be in format such as Document, PDF, Spreadsheet, or Graphic.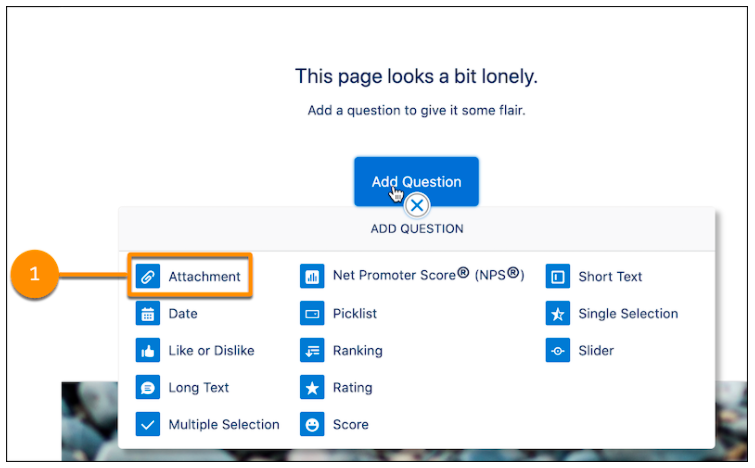 [pic credit: salesforce.com]
Why is it making so much noise?
It provides you with the functionalities of creating and designing surveys using a wide range of questions, and you can also change the look and feel of a template based on your brand.
It is straightforward to analyze responses that are getting stored in salesforce org, and one can easily create custom Reports and Dashboards to enhance productivity.
There is no additional CRM integration required, and it saves costs.
Surveys can be easily translated into multiple languages to capture different types of participants.
Distribution is elementary, and using mass send API, one can send surveys to an extensive list of users, contacts, or leads without having to input an email list into a survey builder.
Scope of further improvements:
Salesforce should bring functionality to provide email tracking and debugging as we can't check whether an email is successfully sent or not.
Salesforce Survey does not provide any outbound Integration directly. If we have to do any Integration then it should be done for the Survey object like we do for Account and Contact.
Automation features that could support standard Survey schema to be integrated with Custom objects without much customization can prove to be a value add.